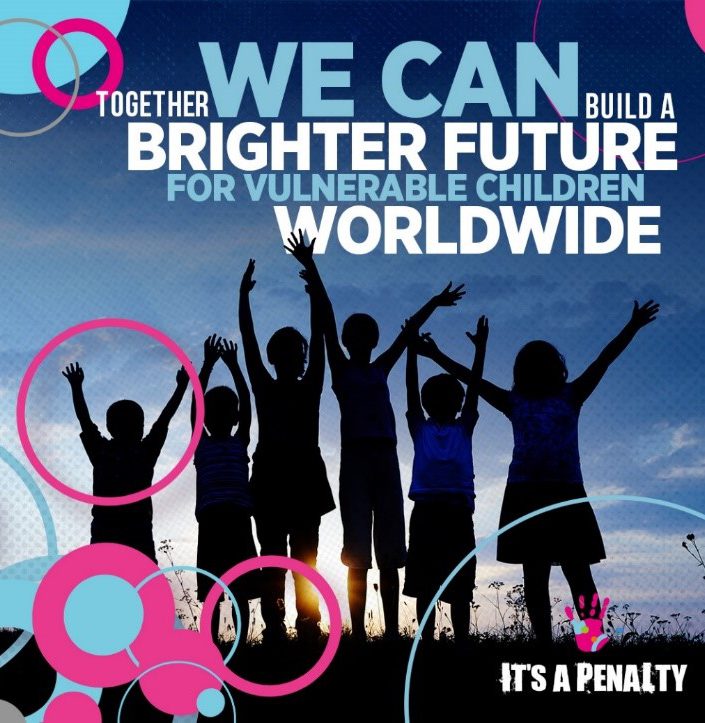 Sport For Smile partners with It's a Penalty Campaign
to protect children and vulnerable people  with the support of globally recognized athletes
The official IAP2020 campaign launch held on May 22 with the presence of its CEO
Sport For Smile is pleased to announce its partnership with It's a Penalty (IAP) Campaign that will be implemented leading up to and during the 2020 Olympic and Paralympic Games. The campaign is supported by globally recognized athletes including Usain Bolt, Cathy Freeman, Francois Pienaar, Gary Lineker, David Luiz, and many others.
The official launch of the IAP 2020 Global Campaign will be held on May 22 in Tokyo, hosted by Sport For Smile with the presence of the CEO of IAP Sarah de Carvalho, who will be attending workshops and seminars to share IAP main achievements through harnessing the power sport and positioning major sporting events, like the Olympics & Paralympics Games, as platforms for positive change.
The It's a Penalty Campaign has been successfully delivered during seven global sports events including the 2016 Olympics & Paralympics Games in Rio de Janeiro, Brazil, and the Winter Games in Pyeong Chang, endorsed by the IOC; as well as the 2019 Super Bowl in Atlanta, USA most recently. The campaign's awareness messages has reached millions of people worldwide and has helped to protect thousands of victims from abuse, exploitation and trafficking.
Sport For Smile, the first-ever platform in Japan to use sport for social change that empowers socially marginalized people using the power of sport, will support IAP by setting up a  consortium for the campaign as the local partner and help them to coordinate the campaign during the Tokyo 2020 Olympic & Paralympic Games, involving corporations and NGOs related to the human trafficking issues as well as Japanese sporting Ambassadors  and students.
For details and registration please visit the event website: https://bit.ly/2DikZsm
▼Media Application here:
https://bit.ly/2Gtz73V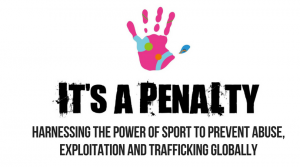 Facts about Human Trafficking and Mega Sports Events
Human trafficking involves 5.5 million children worldwide (ILO)
Every year, 1.8 million children are subjected to sexual exploitation (ILO)
Global sex trafficking and exploitation generates $99 billion USD in illegal profits each year for traffickers (ILO)
The huge influx of tourists and sporting fans to a country during a major sporting event can increase the risk of children being abused, exploited and trafficked (University of Dundee)
It's a Penalty Campaign CEO Sarah de Carvalho says: "There is no doubt that prevention is infinitely preferable to cure when it comes to human trafficking. From our work with the 2014 World Cup, the Rio 2016 Games, 2018 and 2019 Super Bowls USA, Commonwealth Games Australia, Hong Kong Rugby Sevens and the Winter Games in South Korea 2018, we know how crucial it is to create awareness, educate, equip and encourage the public to help protect and put a stop to more children and vulnerable people becoming victims of abuse, human trafficking and exploitation."
She continues: "Sport For Smile has collaborated with the UN and World Bank and we believe their network and expertise in the space of sport for social change will help us successfully deliver this important campaign in Japan."
Sport For Smile Founder Mie Kajikawa says: "It's a Penalty Campaign demonstrates how the power of sport should be used in the 21st century, and it is such an honor to be able to partner with them to deliver this meaningful campaign in our country to make the world a better place together for future generations with globally recognized athletes."
About Sport For Smile
Sport For Smile is the first-ever platform in Japan to use sport for social change, supported by globally recognized figures including Schwab and Ashoka Fellows. It has delivered events and campaigns with Sport For Smile Alliance member organizations and has collaborated with UN and World Bank. Since 2014 it implemented Sports Mentoring program to help children of DV victim families have the access to sport. On the occasion of FIFA 2014 Russia World Cup, it empowered young generations in Japan and Asia by awarding best ideas of making a difference using the power of football, funded by the official NGO partner of FIFA.
END
Notes to editors:
For all media enquiries, please contact Sport For Smile
T: +81-3-6315-3984